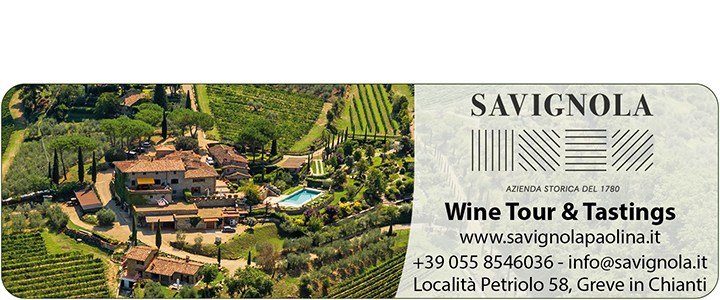 We are a family owned boutique winery located in the heart of Chianti Classico, one of the pioneers of this unique famous region. Savignola Paolina exists since 1780, producing approx. 20-25000 bottles of native wines known for their high standards of quality and elegance. Our range reflects the authenticity and the different facets of our terroir, following an integrated production system in order to ensure quality and sustainability.
Our customer satisfaction is always the focus of our attention: for this reason, the work in Savignola is based on the continuous search for a balance between tradition and innovation, which is reflected in the attention to detail in the vineyard, in the cellar and in our hospitality. We will welcome you to our 16th century cellar where we love to convey the authenticity of Savignola wines, sharing a sensorial experience made of unique flavours and aromas through the tasting of our wines and local gastronomic products.
You can also stay and relax in Savignola during your vacations: our agritourism is surrounded by the vineyards and located in two apartments that can host up to 14 people. Contact us for more information at info@savignola.it.
Wine Tour & Tastings
We are open every day from 10:00 to 18:00 from April to November upon reservation.
November – March: only upon reservation.
History, cellar visit, wine & oil tasting – € 10.00



.
Cellar visit and tasting combined with light lunch
(selection of Tuscan salami and cheese) – € 25.00



Cellar visit and tasting combined with simple homemade lunch
(appetizers with a first warm course) – € 30.00



"Wine tasting like a sommelier" (Dive the sensorial diversity of wines using a more structured approach: eyes, nose, mouth) – € 20.00




||GpsCoordinates||WebSite ||
Località Petriolo 58, 50022 Greve in Chianti (FI)
+39 055 8546036 // +39 3351434404