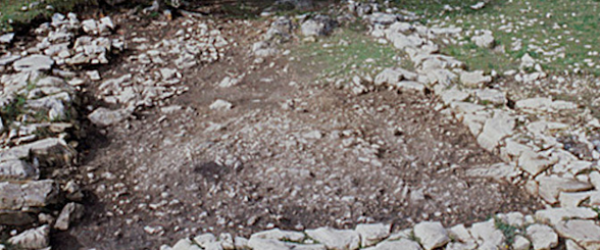 The site preserves testimonies that tell the daily life and production  activities of different human groups: the traces related to the presence of communities in the Copper Age (4000 years ago), land use linked to transhumance routes in the period Late Bronze age (3000 years ago)etc. The hill also preserves important evidence of the latest  Chianti's agricultural trim – the modern  sharecropping.
Every year in October, we can visit the archaeological site in conjunction with the conduct of research. During the year the site held several events related to the experimental archeology, to be promptly informed of special opportunities to visit or to book a guided tour you can contact info@culturachianti.it
We can reach the archeological park along the road that  from Radda in Chianti leads to  Castellina in Chianti taking a wide path that extend for hundred metres. The trail, measuring approximately 800 meters  presents only in the final part  some difficulty traveling up the steep hill. You can safely reach the summit in less than a quarter of an hour's walk.