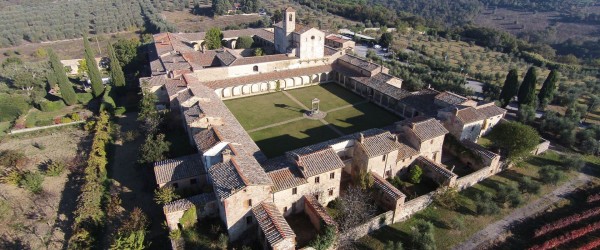 In 1341 a noble From Siena, Bindo Falcone, owner of a vast terrain in places Pontignano at Siena, donated his property to a certain Amerigo monaco, with the intent to build a Charterhouse. In those years he was already arisen two other monasteries in Tuscany.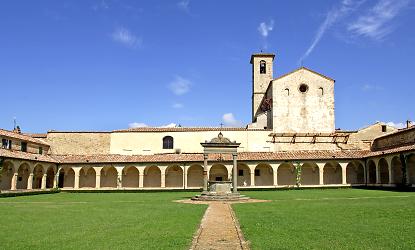 In the Charterhouse off Pontignano worked various Tuscan artists. Bernardino Potetti realized decorations and paintings on the main altar taking inspiration from stories of St. Bruno and St. Peter. Potetti frescoed also "the last supper" in the refectory and a "Samaritan at the well" within a cell.
 In the chapel decorations and paintings are attributed to Francesco Vanni and Nicola Nasini.
The Charterhouse of Pontignano conserves the typical landscape of Siena.
La Certosa, freely accessible, is solemn and majestic, set among olive groves and vineyards of the Chianti hills, and scenic location the city of Siena.
Once a place of meditation and prayer, it is now owned by the University of Siena and used as a residence hall, conference center and home to art exhibitions.