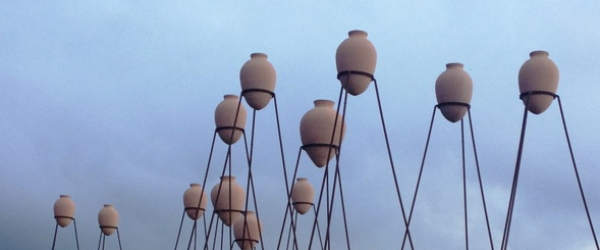 Founded several years ago by Giulio Baruffaldi,  La Loggia Art Centre has the aim to promote the contemporary arts and wants above all to be a place where art is created: therefore there is a thought workshop and a creativity laboratory.
Three are the aims that inspire the Art Centre's activity:
the research, that is, for innovation and experimentation;
the cultural interchange, that is a place where artists can stay, meet , get to know each other, compare their own experiences and then, work and create;
the promotion of young artists, that is to create for them a new and concrete visibility and opportunities of introduction in the world of art.
The La Loggia Art Centre's activities have as their object all the expressions of the contemporary visual arts: painting, sculpture, videoart and photography.
In particular the Art Centre organises:
Stays for artists from all over the world, Work and creation symposiums, seminars and stages, thematic conferences, artists' exhibitions and performances.
The Art Centre has: accomodation facilities for the artists' stays consisting in a few flats (with bathroom and cooking area) completely furnished and provided with all the modern comforts; equipped laboratory; common meeting halls: living room , reading room, video room, bar, large convivial kitchen; exhibition hall.