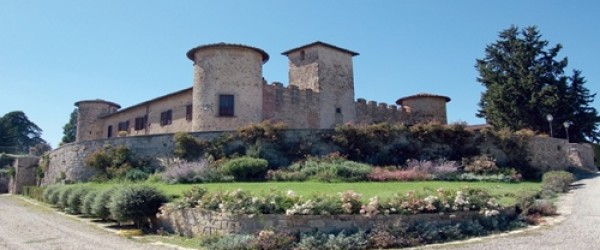 In the internal part of the castle, there are some historical cellars, The construction of this cellars,, was started in 1124. At that time the castle belonged to one of the most important banking families of Florence, the Bardi, who in the second half of 1200 began the works for the expansion of the fortress building perimeter walls,, according to the trend of the time typically Guelph.
Externally it looks like a square block with four cylindrical towers at the corners. They were added after the middle of the fifteenth century, like the castle of Meleto located near Gaiole in Chianti.
In addition to serve as a defensive function the towers have a great aesthetic effect.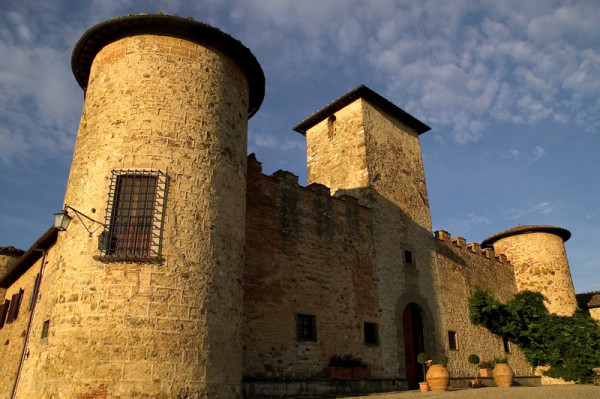 The central tower located on the main façade is square and probably constitutes the original nucleus of the complex as it seems to appear from different masonry that distinguishes it from the rest of the curtain wall.
In the nineteenth century the locals created inside of the towers were frescoed with paintings of idyllic and Arcadian subject.
The Restaurant  is open to the public to savor the local delights