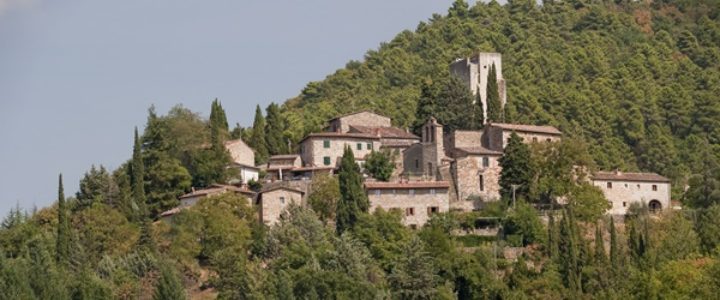 Barbischio is remembered for the first time at the beginning of the 11th century and later appears as a place of conclusion of notarial deeds, made to relate to being the seat of a market already attested in 1077. In 1086 it is documented as the seat of a castle, name that was used when a castle had been deprived of the fortified plant.
Later it must have recovered so much that in 1220 and 1240 it was granted by the Emperor Frederick II to the Guidi Counts, to be precise to the branch of the baptiszac and these held it until the middle of the XIV century.
The Lordship of the Guidi is also remembered by Giovanni villani in his chronic Nova and recalls that the inhabitants of the place rebelled because of the bad regiment that the young count Guido di Ugo of battifolle made his faithful females.
Later the castle and the village became property of the ricasoli.
In 1478 during the second Aragonese invasion of the Chianti was occupied by the Neapolitan troops.
Today it is a small village that lives of food and wine tourism.
The ruins of a tower that dominates the town now survive from the ancient castle. In the eighties to the part of the original tower, only one side on which opens a small window, a structure that allowed the recovery for residential purposes of the tower was built without altering the enjoyment of medieval remains. In the village there is also the parish church dedicated to San Jacopo. At the foot of the castle is the Molino di barbischio, a housing complex that has medieval characters from which emerges a tower and also other notable architectural elements such as an arched portal and shelves of projecting apparatuses.