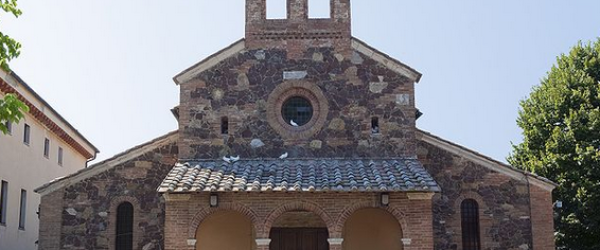 The earliest record
of an
oratory dedicated
to
Sant'Ansano
is contained
in a deed of donation
made
by count
Winigis
to the Abbey
of Berardenga
at its
founding
in
867
.
In the early 16th century
the chapel
was
ruined
and
between
1507
and
1508
Bishop
of Arezzo
consented
to a
rebuilding
.
Was
so
made
the
chapel located
just a few hundred metres
from the Church
.
La prima testimonianza sull'esistenza di un oratorio dedicato a Sant'Ansano è contenuta in un atto di donazione fatto dal conte Winigis alla badia della Berardenga in occasione della sua fondazione nel 867. All'inizio del XVI secolo l'oratorio era ormai in rovina e tra il 1507 e il 1508 il vescovo di Arezzo acconsentì ad una riedificazione. Venne cosi realizzata la cappella situata a poche centinaia di metri dalla chiesa.