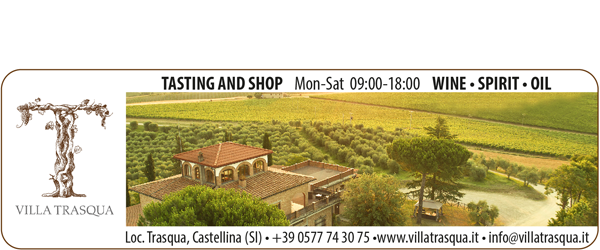 Innovating tradition
Villa Trasqua is not merely a wine, but a experience that takes root in the heart of Tuscany.
Its proximity to the confines of the Chianti Classico, has enabled the Estate to unite the traditions of this ancient territory with the innovation of a more worldly outlook since more than fifty years.
Following organic methods of production, from the grape-growing to the vinification process, was the challenge posed and won by Hans Hulsbergen who, from 2001 until today, has transformed Villa Trasqua from an ambitious project to a solid reality.
With experience and respect for people's bond to the land, with care for the vines that are cultivated organically, Villa Trasqua is committed to constantly find the balance between established flavours and innovative palates, between tradition and modernity, to give added value to a far-reaching history like the one on which the Chianti Classico is founded.
The Villa Trasqua Estate, thanks to the hill on which it is perched, benefits from 360° views of its surrounding vineyards, olive groves and forest as well as a breath-taking panoramic view overlooking the Chianti hills and the towered hilltop towns of Monteriggioni and San Gimignano.
The doors of our winery are open for an evocative tour of the cellars with a tasting of our wines and products.
Our Estate can accommodate small and grander events and can be transformed into the ideal location for ceremonies, company events and meetings.
Our grounds have been the backdrop to weddings, graduation celebrations and birthdays.
The different settings which Villa Trasqua is able to make available, from the panoramic terrace to the small tower with its 360° views, can become the perfect location for hosting a special occasion or event of any size.
Products
From Monday to Saturday – opening hours: 9AM/6PM
Our cellar tours last over an hour and include an introduction to the characteristics of the Chianti Classico territory and a presentation of the wine-making process with a guided visit of all the areas of the cellar (fermentation cellar, large barrel cellar, barrique barrel cellar, stock room). The tour will finish in our tasting room where a selection of our products, including wines, extra virgin olive oil and spirits, will be illustrated by members of staff.
N.B: Is recommended for groups over 10 people write to info@villatrasqua.it
or call +39 0577 743075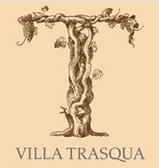 Località Trasqua
53011 Castellina in Chianti (SI)
coordinateGPS
Fax: +39 0577 74 30 25